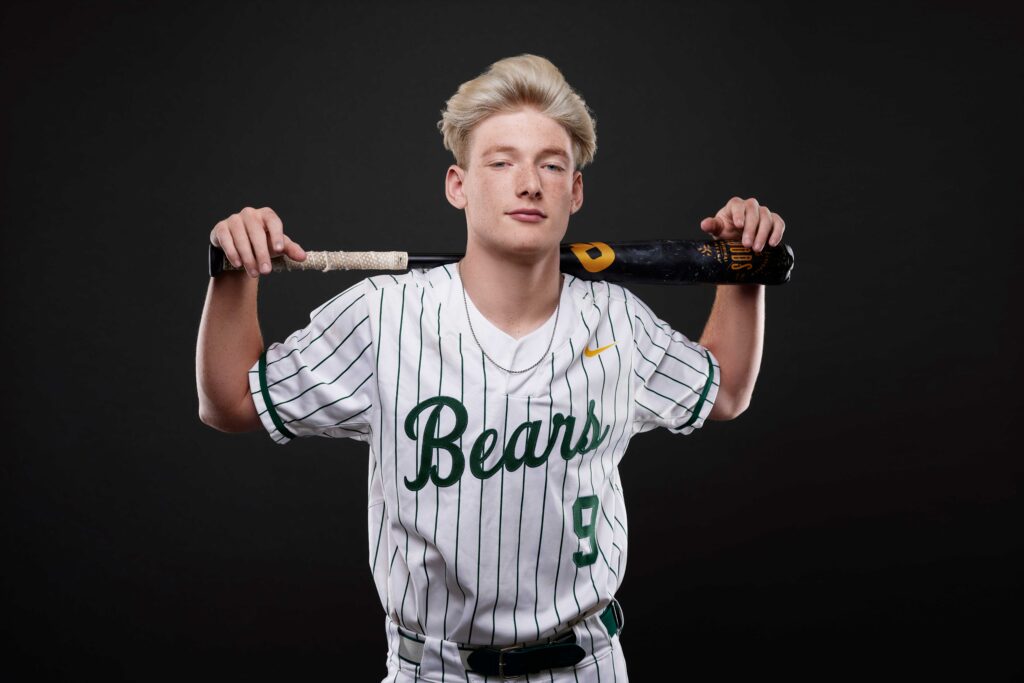 Senior year is an incredibly exciting time in your life. Graduation, celebrations, and perhaps college are just around the corner. Capturing this milestone year with a senior portrait session will ensure you'll have amazing photos of your special year to enjoy for a lifetime. Already have yours scheduled? Follow these tips to ensure that you'll have an amazing session.
Tip #1: Go Minimal
You're standing in front of your closet (or better yet, the racks of clothing in your favorite store) thinking, "What am I going to wear?" The choices can be overwhelming. You want to look your best, not just now, but when you look back at your portraits in 10, 20 year's time. When choosing your wardrobe, avoid extravagant clothes that feel over the top. Sure, you want to look and feel great, but you don't want to overdo it, either. Not only will extravagant clothing feel uncomfortable, it may also fail to reflect the great "you" look that you've spent the year cultivating. Go for minimal jewelry: choose a couple of pieces that have meaning to you or that you wear every day, rather than going for your flashiest pieces. AND did you know we offer wardrobe consultation? We make it easy!
Tip #2: Bring the Right Gear
When it's time to pack for your session, it's not enough to just show up with a smile (though that's certainly a great start). Consider what you need to take along with you, including:
Extra outfits. Before your session, discuss wardrobe changes with your photographer. You might want to bring along a couple of different outfits that help reflect your hobbies and interests. Do you have a team uniform or a specific outfit that has particular meaning to you this year? If so, those items should be included in your bag.
Props. Props can help add a dash of personality to your senior portraits. If you play a sport, bring along something that acknowledges your love for it: a football, cheerleading pom poms, or dance shoes, for example. Did you accomplish something this year that you're particularly proud of, like winning a prize or getting nominated for a particular honor? You might want to bring along a certificate or trophy. Consider what props have special meaning to you and help you capture this year.
Tip #3: Bring an Extra to Help You Out
Having the focus of the portrait session on you is great, but you may need a little help to get the best possible pictures. After all, the best of this year wouldn't have been possible without the people you love most! Consider bringing along a boyfriend or girlfriend or bringing your best friend to participate in the session with you. They can join in for a few shots for extra special images you'll be sure to cherish for years to come. There's nothing quite like a session with your best friend to get you laughing and having fun—and it will help show off the best parts of your senior year, many of which were likely spent with them by your side.
Tip #4: Eat (Lightly) Before Your Session
For the best senior portraits, arrive for your session well-rested, well-hydrated, and well-fed. Ideally, you should eat a little something right before your session. You don't want to arrive feeling bloated or sluggish, but you do want something in your stomach so that you can give your senior portrait session the energy it deserves. Take the time to drink a smoothie, eat some fruit, or enjoy your favorite snack in moderation before your session. It will help keep a smile on your face and make you feel better about the entire session. Bring a water bottle along with you and sip some water as needed. When you're happy and comfortable, it shows on your face and in your pictures.
Tip #5: Do Some Browsing
Do you have ideas in mind for your senior portrait session? Are there particular poses that you love and want to recreate? It's fine to come in for your session with little idea of what you want. Your photographer will get to exercise some amazing creativity and put together poses and pictures just for you. On the other hand, if there's something specific that you want or you want a specific feel for your session, you should consider it ahead of time. Browse through Pinterest or check out my gallery to get a better feel for what options are available to you. If there's something specific you want, talk with your photographer about it ahead of time. You'll get better pictures that reflect your personality and your desires.
Tip #6: Come Ready to Have Fun!
Any portrait session is more enjoyable when you get into it. Come ready to get a little silly, have a little fun, and engage your creative side. Your photographer may ask you to do things that are a little silly or that make you step outside your comfort zone. Give it a try anyway! The best pictures are the ones caught when you're having a blast with the entire session. Try out something new if you're asked. You may be surprised by the pictures you fall in love with.
Are you ready for your senior portrait session? In the middle of your senior year, it can be hard to remember all the things on your To-Do list, but I'm here to help you check this item off with style. Contact me today to schedule your senior portrait session or to learn more about my past experience and how I can help capture this amazing year of your life.