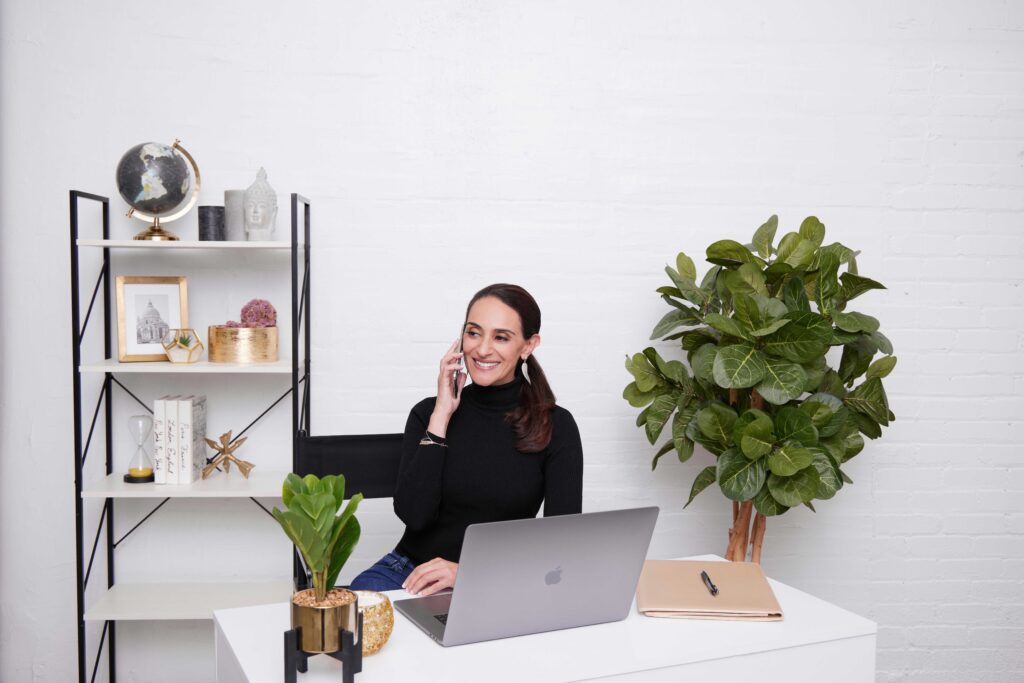 If you're like me and most working professionals, you don't have a lot of time to spare. Planning ahead is what keeps my life organized and helps me stay on track with home and work life. From scheduling personal appointments for myself and my family to planning for future client photo sessions and consultations, I try my best to keep order in my daily life.
That's why it's important to plan ahead when you're considering branding photography for your business. Knowing what to ask a prospective photographer is key to your decision-making and your investment. By asking these questions, you can be sure that you're working with a professional who understands your vision and can help create the perfect brand identity for your business.
Here are 7 questions to ask before you begin working with a branding photographer:
1) What type of branding photography do you specialize in? You want to make sure their skill level and experience aligns with your needs and your vision for your brand. For example, someone who specializes in wedding photography may not be the best fit for your brand photography project.
2) What is your pricing structure? Be sure to ask about options and how or what will affect the price of your photo session. What are some reasons additional charges might be incurred?
3) How much lead time do you need to book a session? You don't want to assume you'll be able to secure an appointment as soon as you need it. Make sure you ask how far out they're booked out and schedule accordingly. Most professionals are at least one to two months booked out.
4) What is included in your package? Remember to ask if there are consultation and retouching fees included with photography session packages. Make sure you understand the deliverables of your photo session — are they printouts or digital photos? High resolution and/or web optimized? Are additional cropping options available?
5) Do you offer discounts for multiple sessions or referrals? There may be seasonal or holiday discounts that apply. Photographers always welcome referrals; ask if they offer a referral program or promotion.
6) How would you describe your style? A photographer will always want their work to shine, so they'll be happy to share experience and skills with you. You'll want to choose someone whose style matches your vision for your brand photos.
7) What is the turnaround time for getting images back? This will prove helpful as you schedule to showcase your new photos on your website, social media platforms, and marketing materials.
Expectations are everything when it comes to working with a brand photographer. It's best to go into a photo session knowing what kind of service you can expect. Starting off on the right foot with your brand photographer helps develop a relationship based on trust and satisfaction.