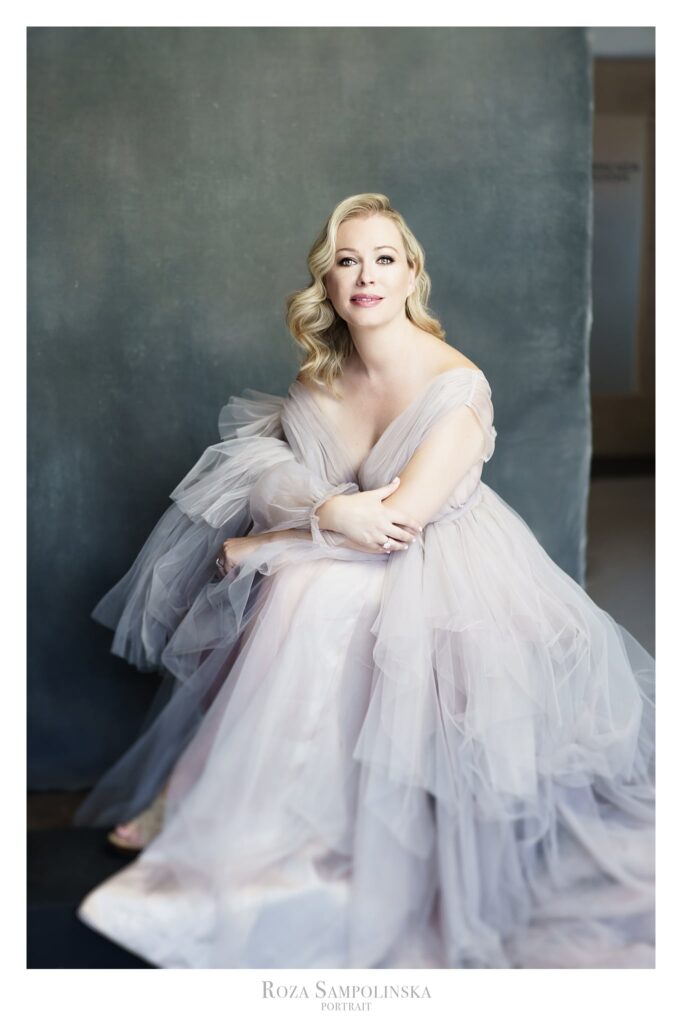 I am so excited to introduce you all to the wonderful Roza Sampolinska @roza_sampolinska_photography. She is a leader and educator in portrait photography. I not only admire her work but I value her expertise.
Roza has some really great advice for women over 40:
"Photography is my passion. There is no greater joy than showing women a portrait of themselves, that takes their breath away and brings tears in their eyes. We are too important not to be heard, and too beautiful not to be celebrated. It's time to start a conversation about the beauty of aging, change the way the world and media define it, and to embrace the freedom and confidence about finally being comfortable in our own skin."
I couldn't agree more with Roza's words of wisdom! As we age, we take on new characteristics that make us unique. Our skin becomes more delicate, our hair may gray, and our laugh lines deepen. While some may try to hide these changes, I think they're beautiful. Each line on our face tells a story of a life well-lived. I'm so proud of the woman I've become, and I wouldn't want to be anything else. Aging is a natural process that should be embraced. Let's celebrate the beauty of aging!
Let's chat about how we can celebrate you through a portrait.