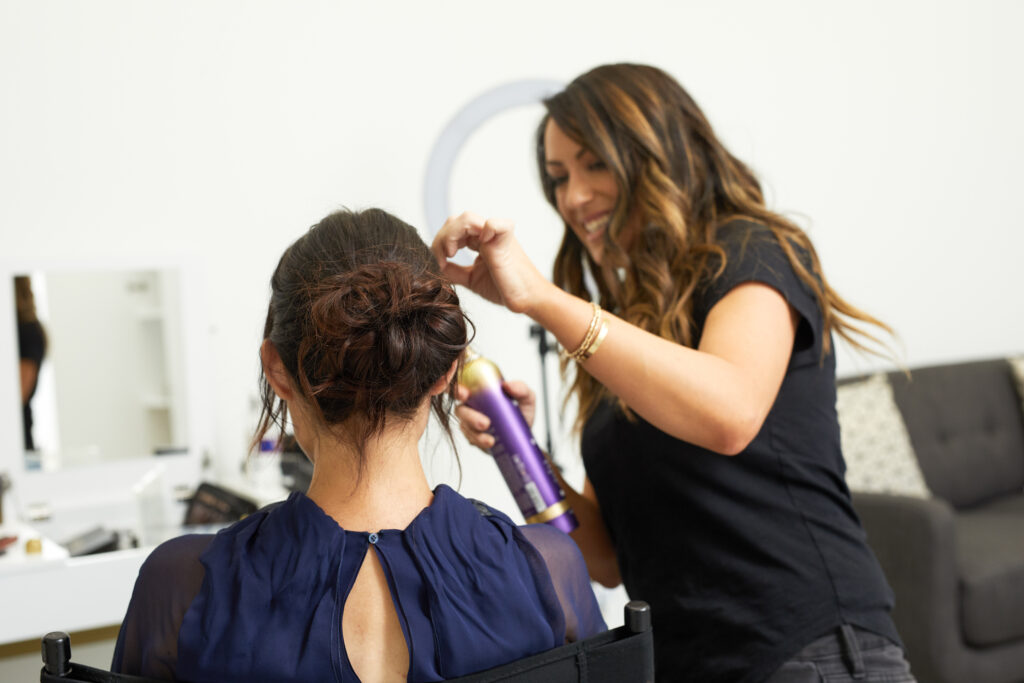 If you're a business owner, you know what it means to have people on your team who help make your service offering the best it can be. You also know that it can be challenging to find the right person who understands your brand, your goals, and actively participates to get you there. Well, I'm happy to say that I've been lucky enough to have found that someone. She's not only an asset to my studio brand, but she's crazy talented. Her name is Stephanie Leonard and she's our resident Hair & Makeup Artist.
Stephanie has been working with me for three years now and she's simply phenomenal at her craft. I so appreciate her expertise and the compassion she brings to our studio. It's a joy to watch her interact with our clients. She listens carefully to their goals and concerns and is sensitive to their needs. She offers options based on not only what they want, but also her make-up know-how. Everyone leaves feeling beautiful both inside and out.

As you can see from her work, the transformations are truly incredible to witness. Stephanie's superpower is enhancing people's natural beauty. I recently asked her what it means to her to participate in these transformation photoshoots and here's what she said:

"It's a true passion of mine to work with women and help make them feel their best before each session. I appreciate each and every opportunity to live out that passion. Thank you for always trusting me to help make your creative visions come to life. I get that same warm fuzzy feeling inside when our clients recognize and appreciate our efforts in all we do to make them feel special."

So, if you're still looking for your star team member, don't give up. It's so worth it once you find them. Stephanie has changed our client experience and service and I'm forever grateful for her.