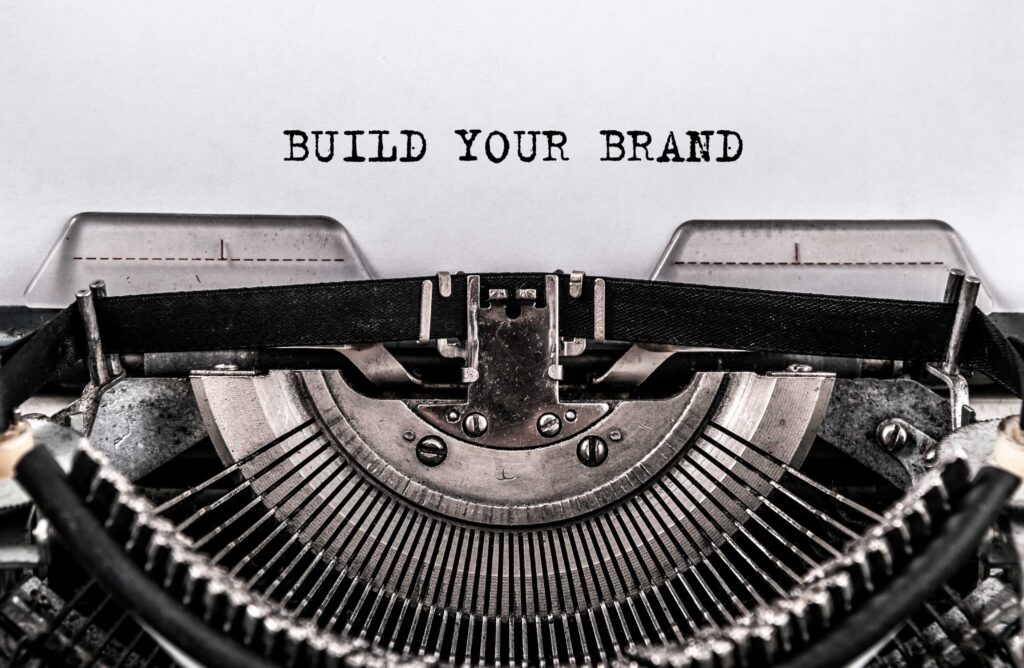 Personal Branding is the practice of a person marketing themselves and their career as a brand. It often involves the application of one's own name to a product or service. It's about becoming a thought leader and an influencer in your industry. Okay, so that defines it. But why is personal branding necessary?
In a world where we are bombarded with marketing (TV, Facebook, the internet, etc.) a strong personal brand is one of the easiest ways to distinguish yourself in your market. For example, are you a small business owner?  Consider how many other businesses like yours (retail, real estate, insurance, law office, etc.) are in your city. How do you stand out? What makes you different? Why should they trust you? How do you stand out as a thought leader and influencer?
1. Define What Sets You Apart
Figuring out who you are and what you want to be known for are fundamental steps to developing your brand. What is your passion? Why did you start your business? What do you do that sets you apart from your competition? The answers to these critical questions will lay the foundation of your brand.
2. Know Your Target Client
Knowing your target client enables you to focus your messaging, including your visual messaging (headshot, blog images, website images, etc.) that truly communicates your message to your intended market. For example, if you have a luxury brand your imagery needs to reflect money, value, high-end service.  Connect with your target client through your personal branding and you will attract clients like a magnet.
3. Relay Consistent Message Across All Platforms
The next step is to relay a consistent message across all platforms.  Unifying your visual message on social media, your website, your advertising, etc. is important for brand succinctness. It's also imperative for laying the foundation of your long-term reputation. If you have a luxury brand and strong imagery on your website, however, your LinkedIn and Facebook profiles are iPhone selfies your brand will lack continuity. Consistency is the common thread that will strengthen your brand.
4. Build Credibility, Confidence, and Trust
Remember the saying "You never get a second chance to make a first impression."? In today's world, this is more important than ever. Your headshot and website are often the first time a prospective client sees you. Within seconds they will make a determination as to whether or not they connect with you (and whether or not they pick up the phone to inquire about your service). A solid, professional and approachable personal branding image reassures clients that you are a leader in your industry and someone that can be trusted. It only takes two seconds for someone to decide whether or not they want to do business with you. Make your images count!
5. Be the Face of your Brand
Research has proven that people do business with people that they can connect with and whom they trust. Professional headshots, blog images, and website images all align to form your personal brand. However, your face is your best asset. A professional branding session is an easy way to build a successful personal brand. Schedule a consultation with Angi to discuss how to get the perfect headshot for your business.
Ready to learn more about personal branding and how a professional session can help your marketing? Feel free to visit my gallery to see images from recent sessions or fill out my contact form today to get the ball rolling. I look forward to hearing from you!