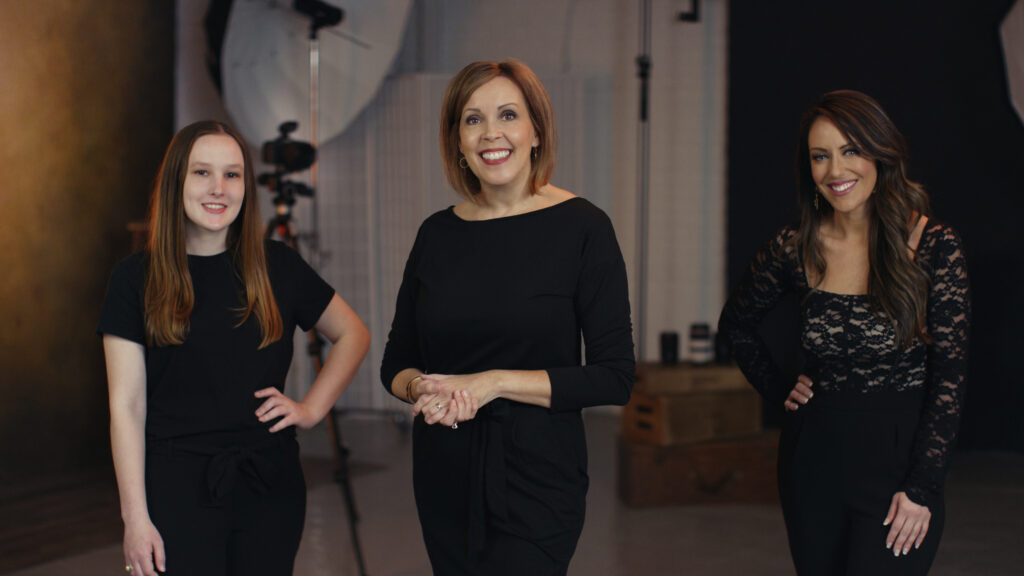 Do you ever wonder what a day in the life of a branding photographer is like? Well, I'm here to give you a little glimpse into my world! I'm sure it's not too different from what you imagined. wake up early (before the sun, if possible), make breakfast for my family, get our two boys to school, and head over to my studio. 
Once I'm at the studio, I do all the typical things you might already suspect, including editing photos, meeting with clients, shooting sessions, taking care of business paperwork…you get the idea. It's a lot of work but I absolutely love it. But there are some things I do daily in my business that I credit for its success and growth. Hopefully, you can apply some of my tips to your own business or career.
Review My Game Plan. 

This is honestly my favorite tip because it helps me stay organized. I always plan my day and week on my digital calendar. This helps me manage my work and home life. It's a small but mighty step that keeps this multi-tasker prepared for the day and week's photo sessions. I'm the type of person that needs to see it on my computer. It becomes real when I see it in front of me. Even with life's curve balls, having a game plan is always a good plan. 
Return Calls.

I know, this sounds so elementary. But believe it or not, sometimes we just get so caught up with the work that's right in front of us, that we forget the simplest tasks. I mean, how much do we appreciate a call back from a business or service company? On the flipside; remember how you felt when your call wasn't returned? You vowed never to patronize that business again. We all value the courtesy of a call back and I try to work this into my schedule at the beginning and end of my day.  
Answer Emails.

Just like returning calls, it's good practice (and courtesy) to reply to your emails on a timely basis. You want to answer those follow-up questions and inquiries as soon as possible. These are either returning clients or prospective new clients – these are your people and you have their attention, so I like to work to keep it. I carve out time in my day to make sure I'm keeping up with my emails – we all know how quickly they can fill up our inbox. I usually work this in at the beginning and end of my day, but if I have time for lunch, I always check emails at that time as well. 
Post On Social Media.

You may not be a social media guru, and that's okay. But we live in a world where social media is a huge part of our lives and businesses. People are always watching and scrolling their pages – so don't miss the opportunity to catch their attention. I make sure I post at least once a day. I also make sure I don't miss questions or comments complimenting my shared work. 
Pin It.

I love creating vision boards on Pinterest! It reminds me of the goals I've set for myself – whether they're long term or short term goals. I create my vision board to include things that I'd like for myself, my family, or my business. These aren't always tangible or material things – sometimes they're mantras and sometimes they're simply ideas. They're a way for me to stay focused on where I am and where I'm going. If you haven't done a vision board, I definitely recommend it! I'm always Pinning!
I hope you find these tips helpful. It's easy to become overwhelmed when we think about all the things we have to do in a day, a week, or a month. But I've found that the more I plan, schedule, and make time for all the things I know I have to do, the easier and less stressful my life has become. If you're not used to living life by a list or a calendar, it could take some getting used to; but take it from me, you'll be glad that you did. Organization and planning make all things possible.
Every year I have the honor of working with some pretty amazing clients. Whether they're updating their brand, or they're starting a new business — all exciting — I'm so proud to be part of their journey. It's been a tough year, to say the least, but our businesses are our livelihood. No matter what each day looks like, we're motivated by our passion to become bigger, better, and more successful. Take a look at my year of branding photography and cheers to everyone I've had the pleasure of working with this year!